Skiing and snowboarding schools and rental
RUDY'SHCOOL

Wiener Straße 28, 8630 Mariazell, in the valley station cable railway-Bürgeralpe
www.rudyshcool.at, office@rudyshcool.at
Appointment
Rental: Wiener Straße 28, Tel.: +43 (0) 664 860 22 00
Rental RUDY'SHCOOL: valley station chair lift in St. Sebastian, Tel.: +43 (0) 664 574 08 93
RUDY'SHCOOL – office at the mountain/children area, Tel.: +43 (0) 676 50 60 701
Rental offer:
Carving ski- category: children, all-rounder, fun + race carver, top ski
Ski shoes category: children, all-rounder
Snowboard category: children, freeride, alpine
Helmets for your safety!
Additional rental for cross-country skiing and snow shoes.
With the experience of 40 years of ski lessons and 20 years of snow-boarding lessons our team members are well trained and have the best skills and fun during the sports is also not forgotten.
If the interest is big enough there is the possibility for full-time childcare.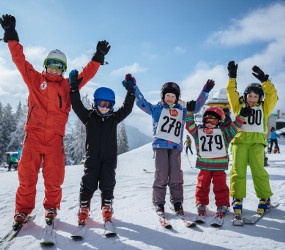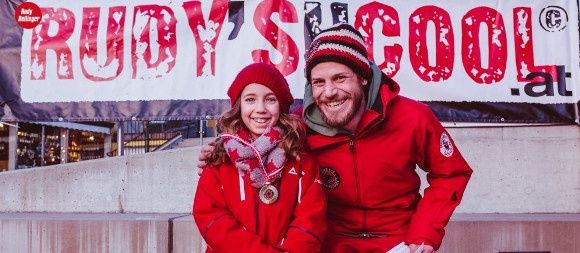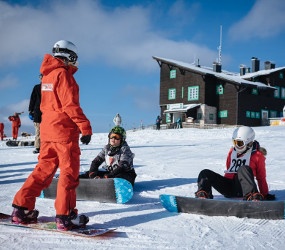 Amigos Snowsports

Hauptplatz 1, 8630 Mariazell
info@amigos-snowsports.at, www.amigos-snowsports.at
Appointment:
Hauptplatz Mariazell, Tel.: +43 (0) 676 690 77 96
Service Center Amigos: valley station chair lift in St. Sebastian, Tel.: +43 (0) 676 926 28 60
Rental offer:
Carving Ski: beginners, all-rounders, children, fun & race, short-carver
Skiing shoes: adults, children, beginner, advanced
Sticks, snow shoes, helmet for children, ski touring equipment
Snow board category: adults, children, alpine and freeride
The most beautiful children's area in the region Voralpen with a 50m magi carpet and a rope lift! Doesn't matter if skiing or snowboarding lesson, rented equipment or service, special offer for the team building or safety – we have the right thing for you!
In our store you find all accessories for winter sports.