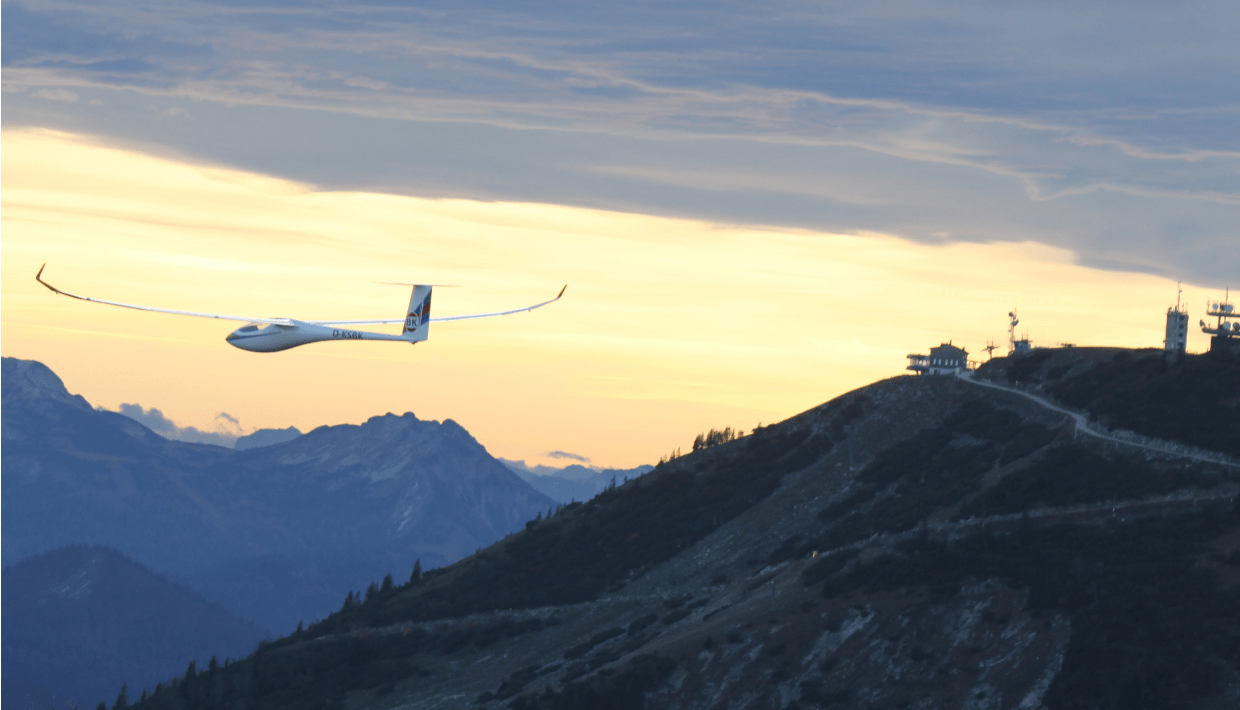 ... high up in the sky ....
The airfield in St. Sebastian is famous because of many championships. It is a field out of asphalt. The flights are possible on weekend as well as when the weather is suitable.
Further information:
Airfeld St. Sebastian, phone: +43 (0) 3882 2262
Mr. Lasinger, phone:+43 (0) 3882 3737
Flying and gliding- from the summit of the Gemeindealpe Mitterbach
The Gemeindealpe Mitterbach is the perfect starting point for everybody, who wants to fly up in the sky from the mountains. This is possible for hang gliders or paragliders. The flying area Gemeindealpe is one of the most beautiful areas in the region.
Starting points:
The three starting points are located in a surrounding of 100m from the mountain station of the chairlift and go in direction East, South and West.
Please keep in mind the following points:
**At the Southern starting point you should fly in direction East after the start.
** In direction South there is the nature protection zone- because of that now flying is allowed due to the nature protection reply of the local authority BH Lilienfled (LFW2-NA-0448/001)!
** Keep distance to the lift area (at least 50 m horizontal and 150m vertical),
Landing space
The Landing space- the meadow Grabner- is located 150m East from the valley station near the outdoor swimming pool. Here you have to keep in mind the following points:
**Because of its near to the airfield Mariazell you have to be aware of starting and landing airplanes!
**The area over the landing meadow is only allowed for landing reasons, the max. height of 200m GND has to be kept.
**The exit of the landing space is located near the Pumpstation (ladder over the fence). This area is to decompound and pack everything. Ground handling training isn't allowed at the landing space!