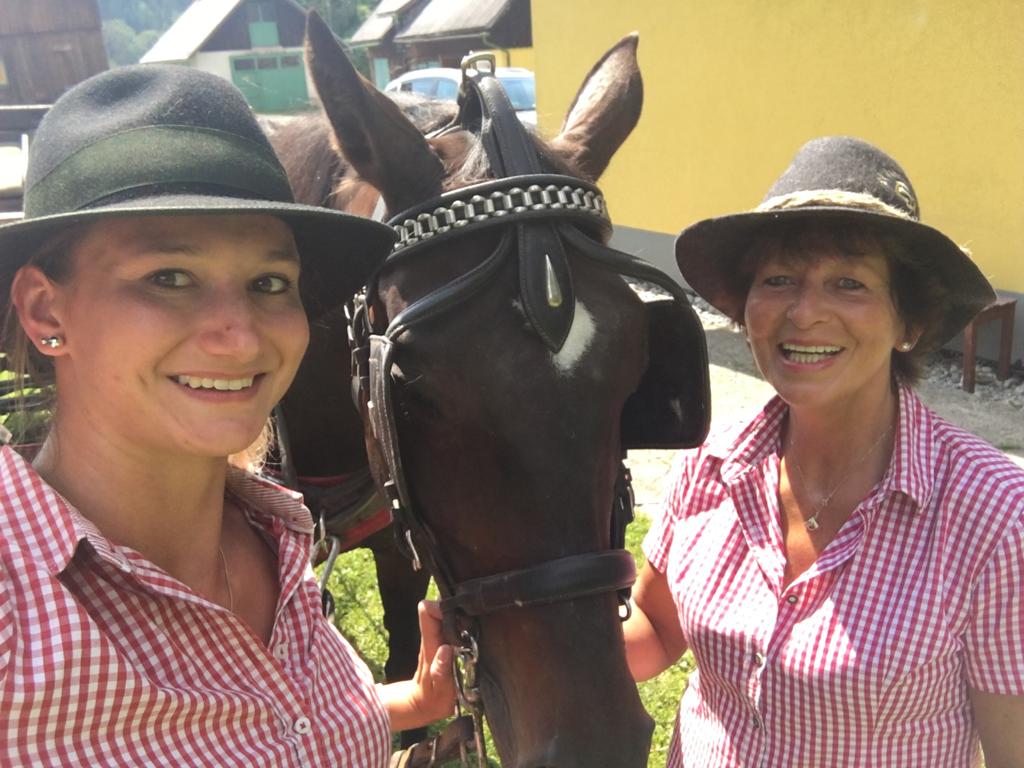 Experience the region Mariazeller Land on a romantic carriage ride and enjoy the wonderful nature!
The following trips are possible:
Mariazell – Erlaufsee (stop at the wagon, if desired) – Mitterbach – Mariazell,
approx. 1 – 1,5 hours, costs: € 80,00
Mariazell – Walstern (with a stopover) – Mariazell,
approx. 4,5 hours, costs: € 250,00 – 300,00

Desired trips depending on the agreement
Every carriage ride includes one drink per person and snacks.
A maximum of 5 people are allowed, the pick-up is arranged individually. The trips are possible from September on the weekends and during the week in the evening.
More information and reserviation:
Tamara Frießnegg
Habertheuerstraße 40, 8630 Mariazell
Tel.: +43 (0) 664 927 65 48