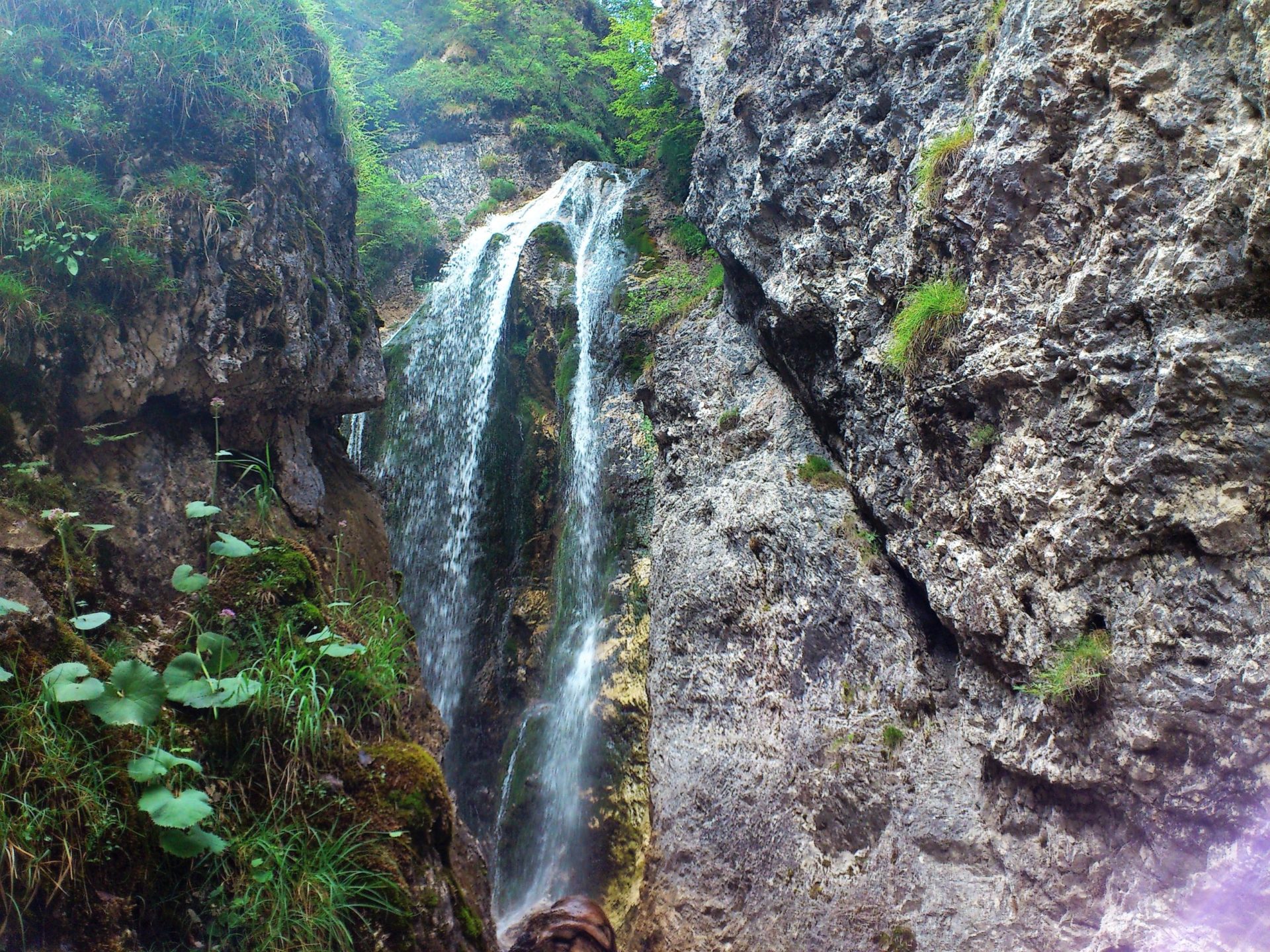 Waterfall Marienwasserfall
Only a few minutes by foot behind the house "Marienwasserfall" a waterfall is falling over a steep rock.
The former statue of the Saint Mary which was behind the waterfall doesn't exist anymore and therefore it was created a new statue of Mary and it was fixed there (Watch also the post in the Mariazeller Blog).
This statue out of bronze is a rebuilding of the Madonna from Gußwerk. The original of the Madonna from Gußwerk is out of iron and may be watched in the montane museum in Gußwerk.
The waterfall flows after some kilometers into the river Salza.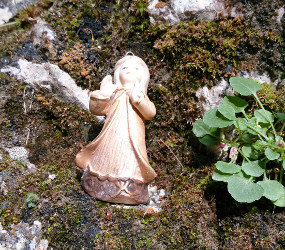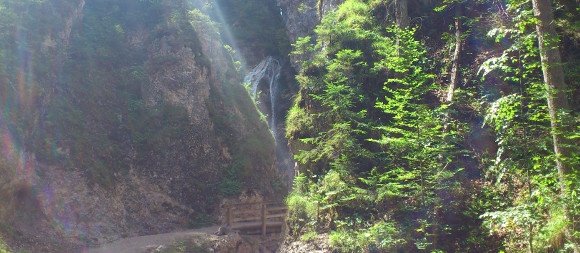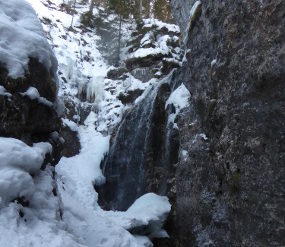 Source of the river Erlauf
The source of the river Erlauf is from the view of scientists a very interesting thing. Mostly it is only to find as a dry river, where the entry to the cave is located.
In dry times 30 meters of the cave have been drivable. The end is made by the water mirror of a siphon ca. 25 meters under the entry.
During heavy rain and the melting of the snow this rooms in the cave fill with water. Then the rooms are used as a "water spout" because a huge source has built.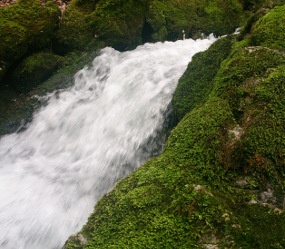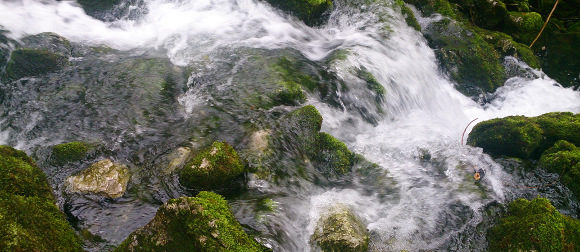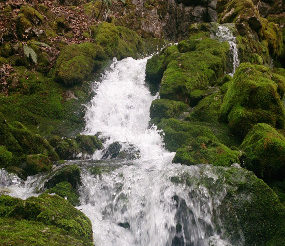 Gorges Ötschergräben- nature park Ötscher Tormäuer
Rough rocks, wild waterfalls, unique nature- this are the words which will came to your mind when you have visited one of the most breathtaking landscapes in Austria. The rocks were formed because of the forces of the river Ötscherbach and the gorges are located on the foot of the mountain Ötscher- the gorges Ötschergräben in the nature park Ötscher Tormäuer.
Opening hours: 1st of May to the 26th of October
As an ideal entry into the gorges Ötschergräben the nature park center Ötscherbasis in Wienerbruck is great. Directly between the railway track Mariazellerbahn- train station Wienerbruck-Josefsberg and the entry to the Ötschergräben the Ötscherbasis is located. There the visitors can prepare for the hiking tour and about the whole region. A nice restaurant with terrace to the lake treats the hikers with culinary delights from the region. From the Ötscherbasis the way leads through the gorge Lassingschlucht to the impressing Lassingfall and further to the power plant Stierwaschboden. Further up the river the path leads to the "Ötscherhias". Here you have the possibility to leave the gorges Ötschergräben and to hike to the village Mitterbach. Who wants to have more from these gorges should follow the path passing the imposing waterfall Mirafall to the waterfall Schleierfall. At the end of the Ötschergräben the idyllic new renovated protection hut Vorderötscher is located. www.vorderoetscher.at
Info: Naturparkzentrum Ötscherbasis, Langseitenrotte 140, 3223 Wienerbruck, Tel.: +43 (0) 2728 21100, www.naturpark-oetscher.at